Our Coaches for 2006-2007
Heather Hellevang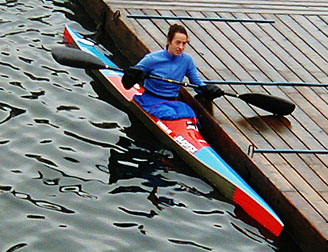 Interview by the webmaster
* Where are you from and when did you come to Vancouver?
~ I am originally from Pemberton and I came to Vancouver last September to
start university.

*When did you start paddling and in what type of boat (kayak, canoe, dragonboat etc)?
~I started paddling in a dragonboat, which was seven years ago, and I am
now training competitively for kayak

* What are your paddling achievements?
~I have been on the Canadian junior Dragonboating team, and we won 2 silvers at the 2003 World Championships in Poznan, Poland as well as 2 silvers at the 2001 World Championships in Philadelphia. I was the co-captain of the National Team as well as the Laoyam Eagles.
With the Laoyam Eagles, we won 1st 5 years in a row at Alcan , in Junior, and won gold in Rec A (2003)

* When did you start coaching and where else did you work before?
~I have assisted in coaching the 14-15 year old team of the Layoam Eagles, starting in 2001,

* Have you any comments, advise to us?
~I promise not to bring my whip to practice until mid season, just joking.
---
Chris Scully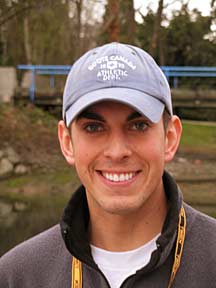 Interview by the webmaster
coming soon!